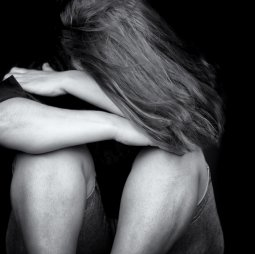 The Australian government's action plan for mental health contains "significant potential pitfalls", according to a University of Queensland mental health services expert.
Dr Michelle Denton from the UQ School of Nursing, Midwifery and Social Work said while media coverage had been largely positive, the government's response to the National Mental Health Commission (NMHC) report required a more critical review.
"There are at least two very concerning aspects of the government's response," said Dr Denton.
"First is the intention to move away from so-called 'old models' of face-to-face delivery of services.
"While innovative use of technology has a place, there is significant evidence to suggest that human relationships in mental health and support are vital, and that is where recovery happens.
"This is unlikely to occur to any significant degree in on online environment."
Prime Minister Malcolm Turnbull told parliament that the Federal Government spent $10 billion each year on mental health treatment and there was a need for services to be individualised.
"It is absolutely vital that we deliver mental health services in a manner that is agile, flexible and modern and uses 21st century technology." Mr Turnbull said.
Dr Denton, who previously led Queensland Forensic Mental Health Service, said an individualised approach was important but she was doubtful how effective a restructure would be if funds were merely redirected away from face-to-face services, without additional funding being committed.
Her second concern with the government's response was the absence of a plan to grow the mental health nursing workforce.
"The NMHC report estimated there is an immediate shortage of 1000 mental health nurses in Australia," Dr Denton said.
"The projected shortfall is 5000 nurses by the year 2025."
"Rather than addressing how to grow the workforce, the government response recommended major expansion of services delivered by existing mental health nurses.
"The troubling question is where will these extra nurses with advanced and specialised skills come from to fulfil increasing expectations when existing requirements are not being met?"
Dr Denton said the nursing shortage was complex and multi-layered, with a range of contributing factors that required a comprehensive evidence-based workforce strategy and plan.
Media: Dr Michelle Denton, m.denton@uq.edu.au; +61 0413 933 384; UQ Communications Robert Burgin, r.burgin@uq.edu.au +617 3346 3035, +61 0448 410 364.