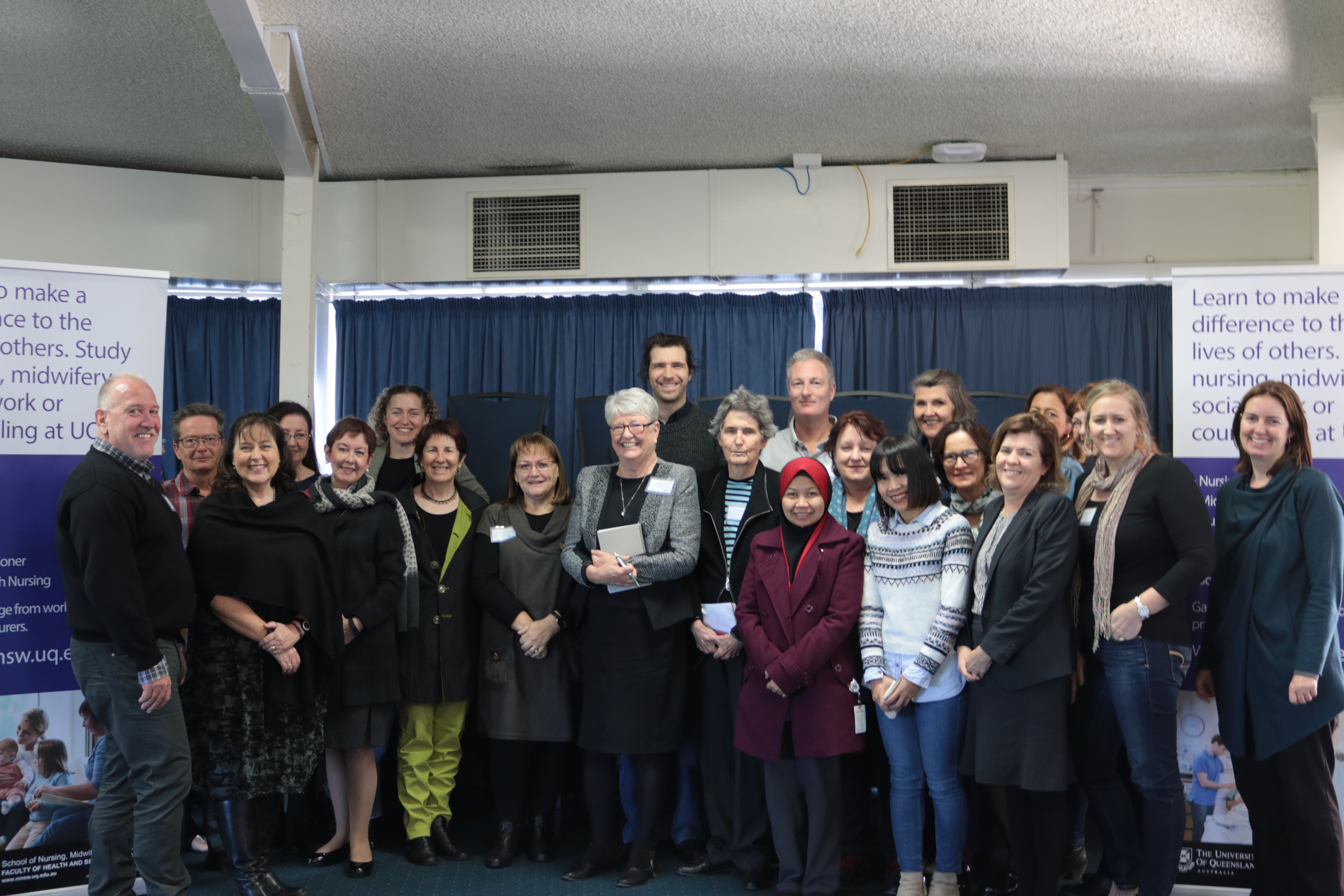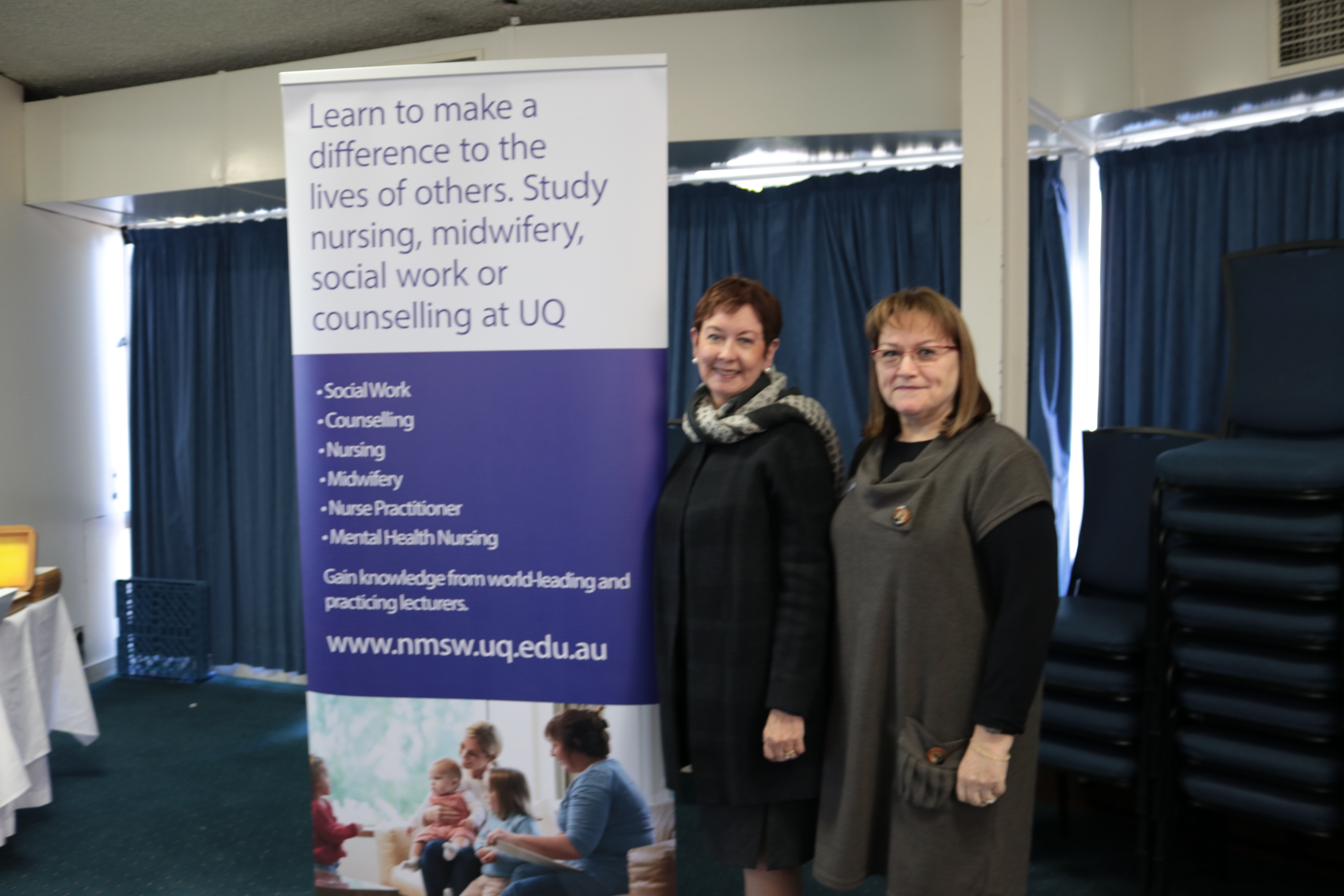 Donna Havens and Debbie Plath were guest speakers at the inaugural School of Nursing, Midwifery and Social Work Research Week held from 5-9 June 2017. The event showcased current research underway in the school and was well attended by staff, students and industry partners. The audience was kept well engaged by high-quality presentations from HDR students and staff with a workshop on evidence-based practice rounding off proceedings.
Dr Donna Havens is an internationally acclaimed health services researcher specialising in designing care environments for exemplary nursing practice. She is currently based at the University of North Carolina.
Dr Debbie Plath provides guidance for managers and leaders in the implementation of an evidence-informed approach to practice in human service organisations. Her focus is on combining evidence with relationship building and critical reflection.
Planning for Research Week 2018 is already underway and will be held from 11-15 June 2018.