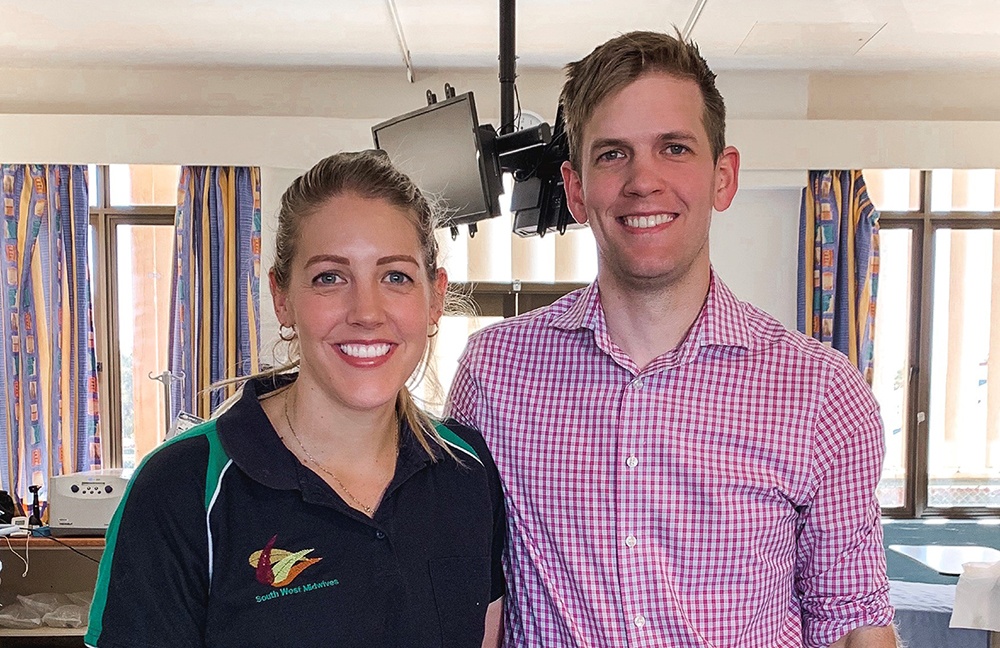 With an impressive collection of UQ degrees between them, siblings Nicola and Mitchell Rigby are creating change in rural Queensland.
Nicola graduated with a Bachelor of Nursing and Midwifery in 2012 and is now a Clinical Caseload Midwife at Charleville Hospital.
Mitchell graduated with a Bachelor of Pharmacy in 2013 and a Graduate Diploma of Clinical Pharmacy in 2018. He is now a Senior Clinical Pharmacist at Charleville Hospital, and is currently Charleville's only pharmacist!
What does your role at the hospital involve?
Nicola: I provide antenatal, intrapartum and postnatal care to women admitted to the hospital. I also regularly travel to Augathella, Tambo, Morven and Quilpie to provide outreach care to the women there.
Mitchell: I am the sole pharmacist here in Charleville and the clinical and operational manager of three other hospitals and two outreach clinics. I provide care to patients on admission, discharge, at outpatient stage and in the emergency department – basically wherever I can. For smaller sites, we use telehealth methods.
What has been your most interesting case or patient story?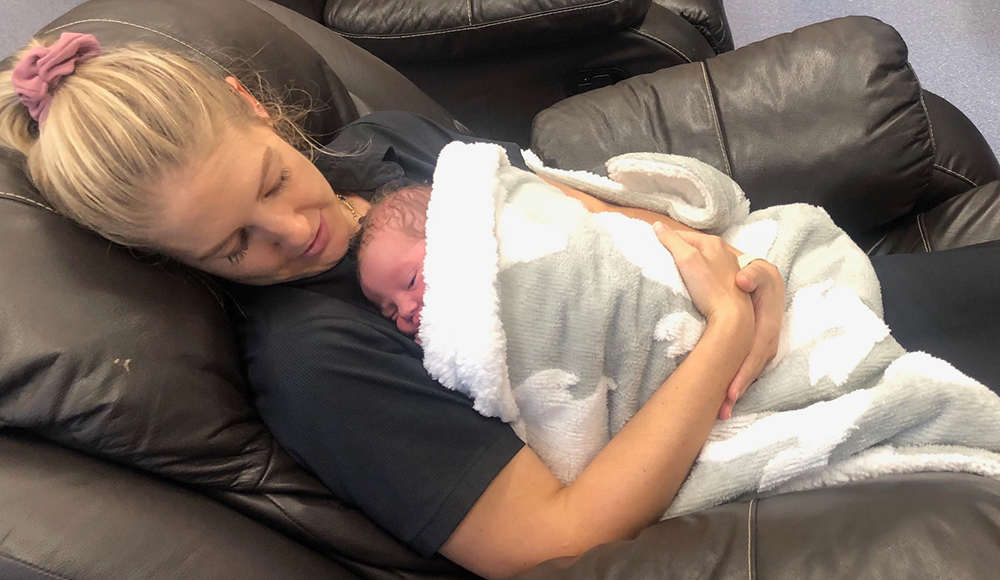 Nicola: Earlier this year I delivered the second baby of a mother for whom I had also delivered her first. And just recently I delivered my first vaginal breech baby.
Mitchell: I have a keen interest in antimicrobial stewardship and judicious use of antibiotics so my most interesting cases would be those where the patient was suffering from a bacterial problem which was resistant to the usual antibiotics. This is interesting because we are required to use antibiotics which we wouldn't ordinarily use, and it reaffirms the need for proper use of antibiotics.
What is life like in Charleville?
Nicola: Life in Charleville is great! Basic living but with all we need. I have two small children who are well known in the community and its lovely when you're grocery shopping and bump into locals who are interested in how the kids are doing. Charleville is a very safe and close-knit community. Everyone looks out for each other and I love watching the babies I've delivered grow.
The majority of our family still live in town including our aunt, uncle, nana, cousins and nephew.
Mitchell: In a word, life in Charleville is easy. It takes me 3 minutes to get to work, my son is looked after by my parents while my wife and I are working, and because there is no traffic to contend with, you're home early and able to spend valuable time with your family. 
What is your favourite time of year in Charleville?
Nicola: My favourite time of year is show time in early May. It's a great time of year for the community and brings many people to town. I grew up loving show time and my kids love it too.
Mitchell: Charleville is hot in summer and cold in winter but there are a few weeks at the end of summer and at the end of winter where the weather cools down and it's nice to be outside.
How do health requirements differ in Charleville?
Nicola: In my role as a midwife, we are the sole healthcare providers for our women during their pregnancy, birth and postnatal period. Of course, our doctors are involved intermittently, but we provide the majority of care. This means experience, maturity and knowledge is essential. You also need to be able to work well in a team setting and be approachable.
Mitchell: People in the bush have the same health requirements as those in urban areas but access to services is difficult. Specialists and other facilities are a long way away and the costs associated with accessing them can mean some patients are missing out.
What do you love most about working in a rural location?
Nicola: I love that I get to know the women and their families very intimately and I'm able to see their babies grow and develop.
Mitchell: I love the tight-knit staff at the hospital; you get to know everyone pretty quickly and the staff are very welcoming.
What are your plans for the future?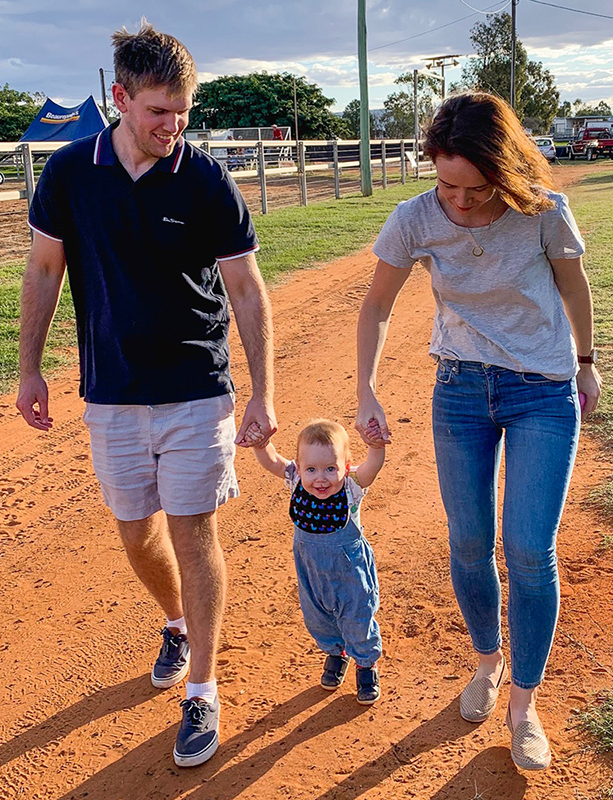 Nicola: I'm currently studying to be a Lactation Consultant. I'm excited to be able to support women throughout their breastfeeding journey and hopefully empower more women to breastfeed successfully.
Mitchell: I want to continue growing the role of pharmacists in hospitals in rural areas; moving away from being seen as suppliers of medication to a more clinical role. I also love working with students and early-career pharmacists so mentoring an intern pharmacist would be a great achievement.
Non-professionally I hope to provide my son with the same advantages my parents provided me; the ability to study at university - something they themselves did not have the opportunity to do. 
This story first appeared on the Faculty website; view the original story (with additional photos).