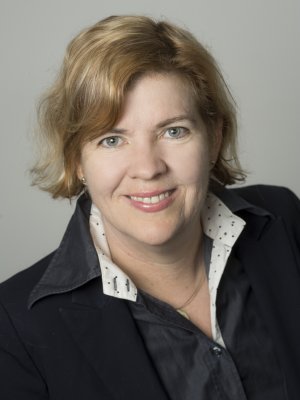 Professor Karen Healy from UQ's School of Nursing, Midwifery and Social Work was awarded a Member of the General Division in the 2016 Australia Day honours list.
With over 30 years of service in the social work field Professor Healy was recognised for her contribution in improving community welfare and addressing child protection issues.
"I was very pleased to receive this award and in particular the attention it brings to social work and the contribution of the profession that makes a difference in people's lives," Professor Healy said.
"What I enjoy about working in this field are the opportunities it brings to integrate knowledge from the behavioural, social and psychological sciences, to solving everyday problems for people and to creating a social difference.
"I have fantastic opportunities to work with not-for-profit organisations on a range of welfare issues including keeping children with vulnerable families' safe and well in their homes, improving homelessness and the quality of life for people who would otherwise be socially excluded."
As National President of the Australian Association of Social Workers (AASW), National Director of The Benevolent Society, and Deputy Head of School and Discipline Lead for Social Work, Human Services and Counselling in the School of Nursing, Midwifery and Social Work among other senior roles, Professor Healy has reached the pinnacle of her career where she can make a direct impact.
"As the National President for the AASW I am provided with a lot of opportunities to advocate the value of social work and the values for which social workers stand at national and state levels.
"What really excites me is being part of key strategic decisions on national boards and then seeing those decisions reflected in policy and practice changes."
Professor Healy said currently the biggest change she would like to see in community welfare is a greater focus on supporting families.
"We know with the history of child protection and the recent inquiries such as the Queensland Child Protection Inquiry that removing children from families often creates further problems for children down the track. 
"I appreciate being part of advocacy to best support families and ensuring when children are removed from their families that they have opportunities to maintain a safe connection with their family and also to have good outcomes educationally and in employment.
Professor Healy's advice for students looking to emulate her success is 'to choose a career you have an aptitude for and have an interest in, as this will sustain your career.'
"Being in a field for which you have an aptitude and interest will keep you going even when things are tough. 
"Personally, I like being in a discipline that has a strong applied focus and where there are opportunities to do work that has a direct impact.
"Aside from the work itself, I think it is very important to have a happy home life.
"Make sure you take regular time out to show those who support you that you value them and try and keep physically fit and healthy as this is important to sustaining yourself."
You can view the full Australia Day honours list here.
Media: Kirsten O'Leary k.oleary@uq.edu.au, 07 3365 7436, 0412 307 594