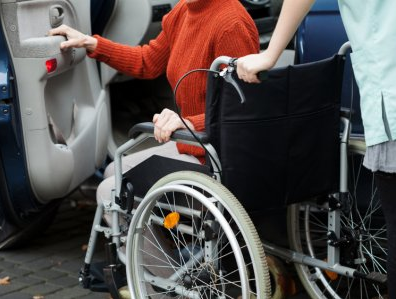 Do social workers have the potential to be a danger to the public? Should they be registered just like nurses?
These questions are at the centre of a public debate on Thursday which will feature The University of Queensland School of Nursing, Midwifery and Social Work's  Dr John Drayton.
"This issue is connected to the wider debate about registration of social workers," Dr Drayton said.
"Governments have been traditionally resistant to the idea, as it hasn't been proven that social workers have the potential to cause harm.
"I look forward to some strong and spirited arguments."
Joining Dr Drayton on the negative team will be UQ alumnus and former Queensland Attorney-General Matt Foley.
The affirmative team will include UQ's  Professor Robert Bland and lecturer Dr Jenny Gilmore.
Each side will feature a fourth-year UQ social work student and the debate will be co-chaired by a student.
The event, in room 215 of the Forgan Smith Building at the St Lucia campus, ties into wider celebrations of 60 years of social work at UQ.
"To make it more interesting, the head of the social work discipline here at UQ, Professor Karen Healy, is a long-time advocate of registration for social workers," Dr Drayton said.
"Perhaps I don't want to do too well in arguing to the negative, or else I might put her offside.
"Of course I jest. While the subject is a topical one, we will be presenting it in a light-hearted, jovial environment.
"For what it's worth, I do support registration, but do not think social work necessarily presents a danger to the public."
Eight health ministers across Australia have agreed to reconsider the case for social work registration, following a coronial investigation into the death of a four-year-old girl.
Registration to attend the debate closes today, register here.
Media: Dr John Drayton, j.drayton1@uq.edu.au, + 61 7 3365 2093; Dani Nash, UQ Communications, dani.nash@uq.edu.au, +61 7 3346 3035, +61 448 410 364.