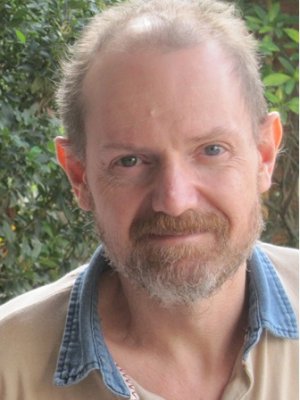 Each month we shine the spotlight on a researcher in the Faculty of Health and Behavioural Sciences.
This month we spoke to Dr Nigel Lee, a lecturer and researcher with the School of Nursing, Midwifery and Social Work and the Midwifery Research Unit. Dr Lee is also a Honorary Research Fellow with the Mater Research Institute – UQ. He is a midwife with clinical, education, research and policy experience encompassing a broad range of midwifery care including birth suite, continuity of care and community midwifery.
What are your key research interests?
My key area of research is in labour and birth care, more specifically in the use of sterile water injections for relieving back pain in labour.
Can you share some of your career highlights so far?
Certainly finishing the PhD was one, but at a conference recently a midwife talked to me about how they had introduced water injections to their birth suite using our research and how much the women were benefiting from it. To hear this and know your work makes a positive difference was pretty good.
What aspects do you enjoy most about your career?
Research projects can be quite a long term commitment, so it is satisfying to see them through from the original 'I have an idea' to the final results. I also get to work with some truly inspiring colleagues and collaborators. I also enjoy contributing to the development of student midwives.
Where have some of your favourite locations nationally and internationally been that your research career has taken you?
We visited colleagues in Sweden a few years ago. They own a yacht so we had a few days sailing along the Swedish coastline.
What inspired you to pursue a career as a researcher?
Like many midwifery researchers, this career came following many years as a clinician. I had always been interested in how research influences care so it was probably equal measures of curiosity about research and frustration at the slow pace of change within maternity care. I was also inspired by some great midwifery researchers including my PhD supervisors.
What advice would you give students thinking about a research career?
Start with something you are passionate about, because it is not the sort of job that stops when you turn the computer off in the afternoon.
What was your first role after you graduated from university?
Post doc on our NHMRC funded trial, we have just started data analysis - so very exciting.
What are your interests outside of work? 
Bushwalking, music, films and a good shiraz.
What do you enjoy about living in Brisbane?
We live on a couple of acres, next to a large bush reserve, just 40 minutes from the CBD, so Brisbane still has that 'small city' feel.