Nursing and midwifery placements
Clinical placements in our nursing, midwifery and dual degree programs are taught from various locations across Mater Hospital and Health Service sites, as well as several major South East Queensland hospitals.  
The School's Clinical Placement Unit, together with the Clinical Lead for Nursing and Midwifery and Clinical Course Coordinators, are responsible for organising students' clinical placements. The Clinical Placement Unit is available for the duration of a student's program, for consultation and assistance regarding placement issues.
Placement experience - Andy Schouten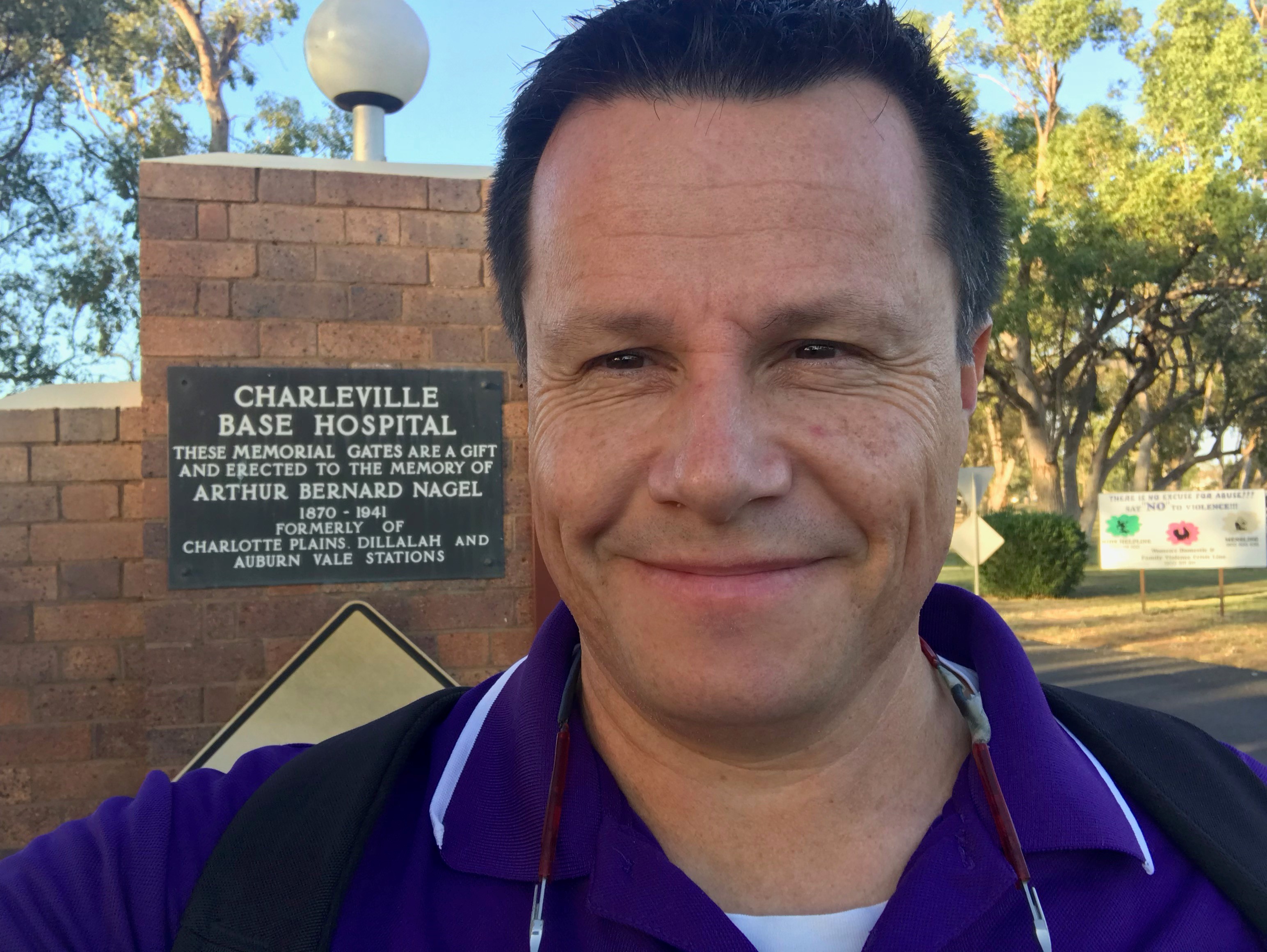 Story from Southern Queensland Rural Health's Facebook.
After 30 years working in information technology Andy decided he wanted to do something new and contribute to society in a different way. He started studying nursing and soon realised this was the work he was meant to be doing his whole life.
"I am the best version of myself when I'm nursing. Every day I'm learning and growing," he said.
As part of his studies Andy decided to take up a rural clinical placement and was allocated Charleville Hospital where he recently spent three months. Southern Queensland Rural Health (SQRH) supported Andy's placement with accommodation.
"I have thoroughly enjoyed the clinical placement at Charleville and I'm grateful for the support of SQRH because otherwise I'd be paying two lots of rent – one for Brisbane where I live and one for Charleville while on placement.
"To be honest I hadn't thought about taking up a rural health career before coming out to Charleville but now I definitely would consider it.
"The experience was brilliant and incredibly diverse – I worked in wards, in the emergency department, attending visits with the nurse navigator, going to the Royal Flying Doctors Service (RFDS) base with ambulance staff and so much more.
"The teams here include you in everything that's going on and they are interested in who you are and how you can contribute," he said.
Andy also talked about the social side of rural life, laughing that he has "more of a social life in Charleville than in Brisbane!"
"There really is so much to do out here. During my placement I went to the Charleville Cosmos Centre and Observatory, the Bilby Experience, Augathella rodeo, Charleville races and sometimes I had to decline invitations so I could get my uni work done," he said.